houseaddict is ecstatic to embark on a new relationship with I/O Productions, as we return to the uber-slick King Street club, Sazerac Lounge, on Saturday February 9th.  In January we went with the nu-disco genre, but this time we dig deeper into the underground with a unique style of deep house that can only be delivered by the likes of Re.You…
(click on the flyer for specific event details)
–>>THE MAN KNOWN AS RE.YOU<<–
Re.You
of course hails from Germany, and currently resides in Berlin.  At first sight of his bio pix, one pictures a pretty rough-and-tumble dude, who looks like he's got some sort of bone to pick with you (hell – take a look at the flyer above!).  But man, when you dig into his music collection, you discover the love this man has for sexy music.  All of his productions have a bit of a brooding feel to them, but with these sexy undertones that just re-ignite your passion for deep house.  Here's a quick snapshot as an example…
[soundcloud params="auto_play=false&show_comments=true"]https://soundcloud.com/reyou/r-y-video-games[/soundcloud]
Isn't that such a goddamn fine track?!?!?!?!  Normally harps in a housemusic track introduces some cheese, but it's just so perfect for this sensual track.  Okay okay…it's a Re.You edit…but you get where we're going with this –> check his top 10 originals here.  His original productions take that goose-bump feeling to the next level right?.  And so you might wonder how the hell this dude came about making gold records (lol).  Re.You cut his teeth in the music production and dj'ing industry with the Keinemusik crew back in 2009 (again, Berlin-based).  Developing a great relationship with Rampa, they began to perform and produce together.
As you read further, you'll see that Re.You's career has just escalated from there.  Since 2009, he has produced on some of the hottest labels in the world –> Souvenir // Mobilee // Cocoon.  These are just uber heavyweight labels man, and it lends well to his touring schedule, as he just touched down in NYC on Feb 1 to rock the bells with none other than…..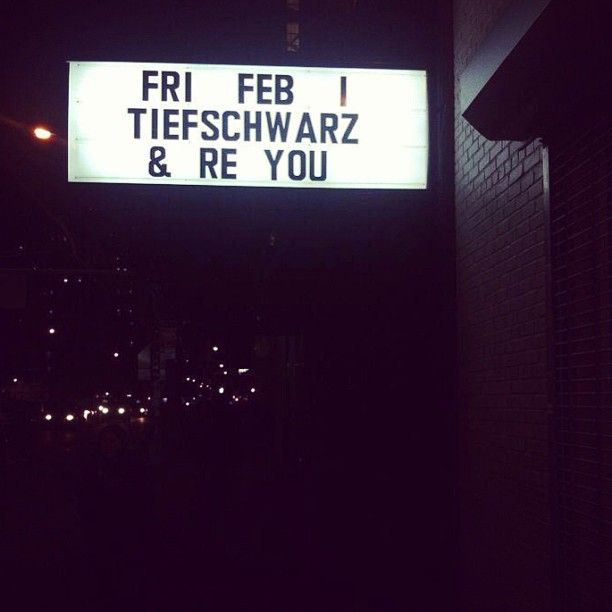 We'll finish off our review of Re.You with this stalwart mix of his, LIVE from Watergate.  Expect nothing short of this amazing mix on Saturday February 9 yo!
[soundcloud params="auto_play=false&show_comments=true"]https://soundcloud.com/reyou/re-you-at-watergate[/soundcloud]
–>> LOCAL SUPPORT <<–
Local talent for this jam have been carefully selected to compliment Re.You's sound.  We're pretty pumped about this gang…
PinkShoez// Dick Diamonds // Ella D & Markis
Dick Diamonds –> Owner and curator of everything associated with The Deep North , dude's been dropping bombs in the past 12 months.  You can see where his productions are going from the beatport link we provided above, but what the mainstream doesn't know, is that the guy works it to the bone!!  You've never met a more passionate and driven man like him.  Dude works so hard he was able to put together his own European tour in late 2012, that had him jamming in the hottest cities in the world (London, Paris, Berlin…).  If you do anything in 2013, please reach out to him and become a fan, and hopefully a friend.  : )
PinkShoez // Ella D & Markis –> These local performers are ready to warm up this houseaddict event.  We've seen them in action at other gigs, and loved what they had to offer.  Great enthusiasm, along with thoughtful track selection helps them to generate great dance floor vibes.  Join us early in the evening as these dj's use their skills to warm up the intimate Sazerac Lounge
For those of you anxious to get this party started, and secure your spot on the dancefloor, advance ticket sales are HERE.