houseaddict has been fortunate over the past 12 months to be introduced personally to an uber kool dude, Mike Gibbs.  Dude be an all-around kool guy, and boy does he know his music!!  After sharing a few beers together (go figure), we agreed back in September of 2012 that it might be fun to start working together.  And so spawned another new relationship in Toronto's underground…
 –> THE MAN <–
There's so much music in this man's arsenal, it really is amazing.  In discussions with him there never seems to be an artist that eludes his memory.  This is evident in the sets he lays down at all of his events.  Dude can open a massive room like no other, and then the very next week hammer out peak-time sets in underground venues with everyone's hands in the air!!  Diversity seems to be the name of the game for Mike.
Try this set on for size, and see where it takes you…
[soundcloud params="auto_play=false&show_comments=true"]https://soundcloud.com/dirtypunk/mike-gibbs-box-of-kittens-on[/soundcloud]
Like any good artist should, Mike takes his passion beyond mixing, and also dabbles a little on the production side ; )   Huddled in his basement Parkdale studio, we can only imagine the hours of work that goes into some of these gems.  And DAMN – some really twisted shit comes outta this dude.  Check his latest remix for DJ Takin that really takes us outside of the term 'genre'.
[soundcloud params="auto_play=false&show_comments=true"]https://soundcloud.com/dirtypunk/dj-takin-kids-show-1989-mike[/soundcloud]
Performance-wise, it's evident that Mike can put his production and mixing skills together and provide a pretty eclectic, yet banging performance.  The one that sticks in our mind specifically from 2013 was his booking with Andy Stott back in March, at BLK BOX, in conjunction with Foundry.  This snippet is but a mere taste of the destruction that went on at this party…
[youtube]http://www.youtube.com/watch?v=wMcy3mdYMAw[/youtube]
–> THE BRAND <–
Mr. Gibbs is part of a quadruplet of buds that formed Box of Kittens, about 5 1/2 years ago: A secret society of underground hooligans that long for the different.  And man, do they certainly create that!!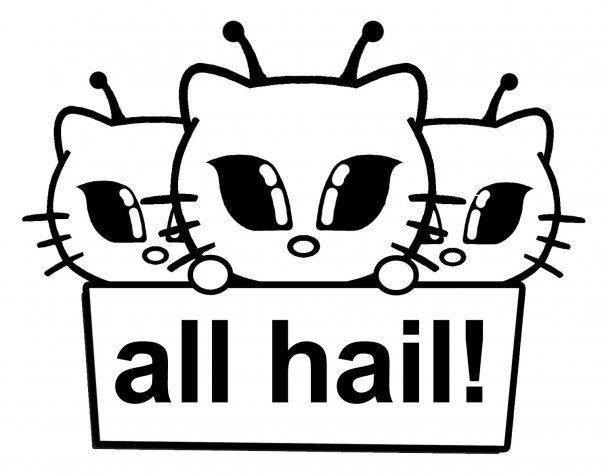 The Box of Kittens brand has been curating events all over the city in venues having back-alley entrances, kick ass sound systems, and dance floors that erupt until…well…whenever the hell you want!  The talent they've worked with over the years is just so amazing: KiNK, Andy Stott, Dandy Jack, Peter Van Hoesen, Yapacc, and Robag Wruhme are a few amazing performers that come to mind.  Partiers always leave their events sweaty, tired, and pretty fucking happy that they didn't miss it.
ALL HAIL!!
(P.S. The best part about these parties is that Box of Kitten pin-holders get discounts!!  Sometimes they're the only ones that get invited which is even cooler.  Not sure how to get a pin?  See our event below for July 27.  You'll find a few there… )
–> OUR RELATIONSHIP (awww) <–
 Based on Mike's amazing taste in music and performers, we thought it would be fantabulous to start a string of jams together, and maybe see where they took us.  From November 2012 to current-date, we've done some really interesting jams thats for sure:
Ryan Crosson (Nov 2012) / Funk D'Void (April 2013) / Super Flu (July 2013).
We've had some great fun at these jams, and we're hoping that our next one will just kick some serious ass.
 Robert Babicz is most certainly a Toronto favourite, and Max Cooper has been like the white whale of bookings for many promoters for some time now.  We're so excited to be working with Platform and Footwork Bar on this project!!  It's been a lot of work bringing this one together, but that's how dreams come true bro….right?
We're not sure where things will go from here with Mike (this is a hard one to top eh?), but time will tell.  The right opportunities will come by, and we're hoping to grab onto them to continue to provide Toronto with some pretty unique experiences that it couldn't get otherwise.
As always….
#chooselifebro